Teamble has dramatically improved how I provide real time coaching and ongoing feedback to my team. It's a user-friendly, intuitive tool that is integrated with Slack, making it as seamless an experience as I could've hoped for!

Hachem Alaoui Soce
Director

Teamble enables us to easily gather employee feedback and address any issues before they become significant. It has been a great tool to provide 1 on 1 feedback and coaching, helping us meet our promise of professional growth and a rewarding employee experience.
Thorben Scheidegger
Managing Director
In just a matter of weeks we were able to launch a company wide engagement survey, analyze results, start a continuous feedback process, and run an annual performance review cycle; all on Slack! Teamble gave us everything a startup needs for continuous performance management with ease!


Teamble makes it super easy to gather team pulse surveys. It's integrated into their daily workflows with Slack, making the participation really high than what we've seen with standard tools.

Prasant Potuluri
Global Transformation Director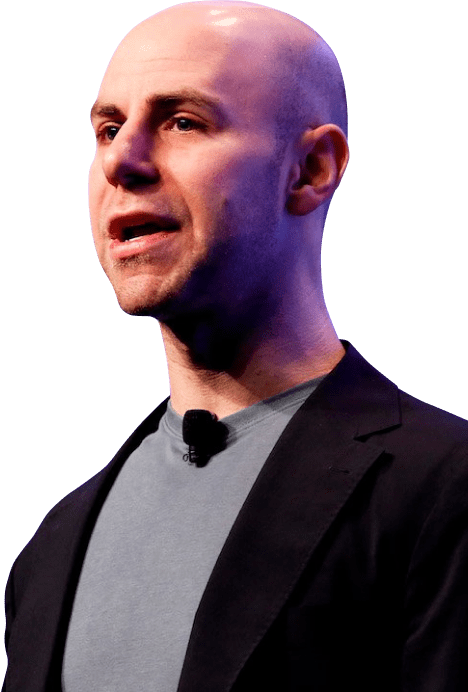 BUILT IN COLLABORATION WITH
Most people work in teams, but few teams become more than the sum of their parts. I'm excited about the work Teamble is doing to solve this problem.
Prof. Adam Grant
advisor to teamble
Wharton's top-rated professor
Fortune's 40 under 40 & World's 10 most influential management thinkers
Author of New York Times bestsellers: Think Again, Give and Take, Originals, Option B
Simple, continuous, and actionable feedback on Slack and Teams

1:1 Feedback
Team Feedback
Performance Reviews

Coach people with better feedback

Contextual, structured, and actionable feedback

Run 1:1s that make an impact

Powerful 1:1 questions and templates

Get the actionable feedback you need

Know what questions to ask
Choose from science backed templates

Build new team rituals

Science backed surveys and questions to bring out the best in your team

Get to know your team better

Align on how to work together best, from day one

Make feedback continuous

Smart nudges that build continuous feedback loops

Foster psychological safety

Tools to assess level of psychological safety and help teams raise their voice, safely

Get the right insights for your people strategy

Measure performance, burnout, engagement, DE&I and L&D metrics

Simplify performance reviews

Templates of most effective reviews
AI automated
Seamlessly on Slack and Teams