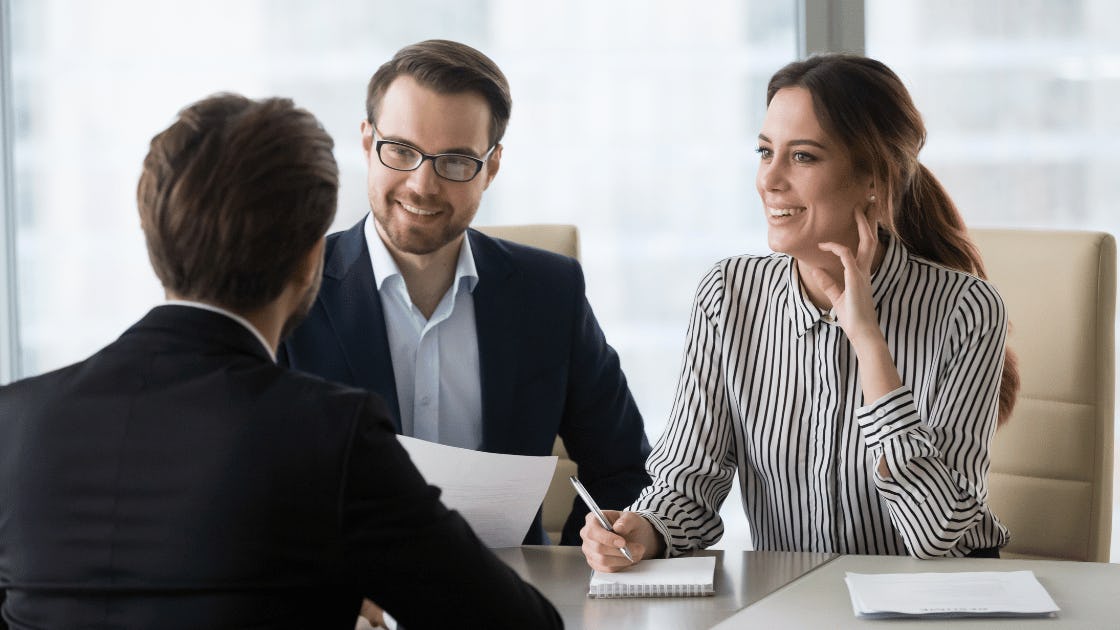 Announcement
Eight Ways HR Can Strengthen Employee Engagement
June 9th, 2023
Employee engagement plays a crucial role in an organization's overall success. Companies with highly engaged employees experience greater profitability, improved performance, and higher productivity than organizations with low levels of engagement.
That's why more and more organizations are looking for ways to make effective employee engagement initiatives. However, the abundance of information and advice related to improving employee engagement can seem overwhelming at times–leaving business leaders with more questions than answers. One key question that might arise: who is responsible for employee engagement anyway?
The answer is everyone–from company leadership to middle management, to individual employees. However, human resources departments play a critical role in improving employee engagement since they serve as the liaisons between executive leadership, managers, and individual employees.
The Role of HR in Employee Engagement
An engaged workforce is crucial in bringing business success and HR plays a pivotal role when it comes to sustaining the sense of engagement in an organization. While creating a positive working environment is a shared commitment across an organization, HR departments usually play a key role in driving employee engagement measures.
With responsibilities including company benefits, workplace culture initiatives, employee retention strategies, onboarding processes, and other policies, HR professionals are uniquely positioned to ensure that their organizations prioritize employee engagement. By treating employee engagement in HR as a priority, organizations can improve engagement and maintain a positive working environment.
Keep reading to explore our top eight tips on how your HR team can lead the way toward strengthening levels of employee engagement at your company.
Make Engagement Part of Company Culture.
An office dog and complementary cold brew–although fun–aren't enough to keep your employees healthy, satisfied, and excited to show up. Instead, successful employee engagement strategies start with rethinking company culture and values to ensure that engagement is a part of daily life at your organization.
Gallup defines employee engagement as "the involvement and enthusiasm of employees in their work and workplace." Essentially, employees want to feel like they belong, their work matters, and that their company is making a difference. There are several ways HR teams can foster this sense of purpose and connection:
Develop and uphold core company values. Ensure that your organization's stated values are reflected through action.
Plan fun, interesting events and budget for team-building initiatives. Include virtual options for remote employees.
Communicate clearly and often. Promote a culture of trust and transparency by keeping employees informed on important decisions, policies, and other news related to your organization.
Recognize and reward performance. 
Develop Policies That Center on Wellness and Psychological Safety.
Burnout, anxiety, and other mental health concerns often lead to employee disengagement. Some of the top contributors to work-related stress and burnout include inadequate work-life balance, feeling psychologically unsafe at work, feeling like your job doesn't matter, and feeling like you can't voice concerns or questions to leadership. Luckily, there are clear steps HR professionals can take to address these problems.
Companies that engage employees by providing real workplace wellness programs, promoting a culture of trust and transparency, prioritizing work-life balance, and actively communicating with their workforce can go a long way toward improving the employee experience and mitigating job-related stress. You might also consider offering tangible benefits like flexible hours, remote work options, unlimited PTO, and covering the cost of gym memberships.
Revise Your Onboarding Process
First impressions matter, so it makes sense to implement the best onboarding strategy possible when bringing on new employees. An effective onboarding process provides new workers with all the resources and training necessary to succeed at your company. 
In addition to job-specific training, use this time to introduce new employees to your company and its culture. Show them how their position fits into the larger goals and values of the organization. Doing so will motivate new employees and provide them with a sense of connection and belonging from their very first days of work.
Provide professional development and coaching.
Providing employees with business growth opportunities is an essential element in boosting engagement and retaining top talent. Employees are more engaged when they feel like they have a future at their organization. Here are a few tips on how the human resources department can drive employee engagement for employees to see a clear career path within the company:
Creating Career Growth Programs: Develop programs that cultivate employees' soft and hard skills that align with the organization's goals.  
Coaching and Mentoring: Implement internal programs that bring employees and specialists together to support professional development in your organization.
Employee Engagement Surveys: Conduct regular surveys to pinpoint areas for advancement and develop strategies that improve employee satisfaction accordingly.
Train your managers on why employee engagement matters.
Have you heard the saying that people leave managers, not companies? Well, studies show that managers account for at least 70 percent of the variance in employee engagement. Because managers are so essential to an employee's experience at a given company, one of the most important things HR professionals can do to improve employee engagement is to ensure managers are actively participating in and managing employee engagement.
To empower managers to take ownership of employee engagement, HR professionals can:
Support managers with trainings and make sure that they have the tools to promote engagement.
Give managers the authority and autonomy they need to do their jobs.
Involve managers in strategic decisions and invest in their leadership development.
Use employee engagement as a performance metric for managers.
Invite feedback.
Feedback is a great tool for an HR department to evaluate the engagement level of workers. To gauge whether your strategies are working, encourage your employees and provide opportunities for your workforce to give feedback.
One way to do this is to develop and distribute periodic surveys seeking employee views on various issues. The surveys might include questions related to company culture, workplace environment, staff recognition and satisfaction, personal growth, and development opportunities, relationships with managers, and relationships with peers.
Develop and track engagement-related metrics.
In addition to gathering direct employee feedback, HR can also track specific metrics to gain an understanding of the state of employee engagement at their company. There is a strong correlation between the level of employee engagement and recruitment, employee retention, absenteeism, and sickness rates. HR leaders can track and analyze these statistics in order to measure engagement in their business.
Provide the right tools for engaging employees.
Using the right technology and tools to implement employee engagement strategies can make a huge difference in the success of such measures. They can also make your job a lot easier.
Thanks to performance management software like Teamble, establishing a culture of employee engagement and empowering employees and managers to connect has never been more simple. Our platform allows you to improve employee engagement, build better teams, and strengthen performance at your organization using the tools you are already familiar with: Slack and Microsoft Teams.
Using Teamble makes it simple to:
Provide continuous feedback and recognition in real-time;
Receive feedback from employees;
Hold one-on-ones with your employees;
Develop and distribute surveys;
Document interactions with your team;
Document engagement-related metrics;
Set and view goals; and
Establish team rituals.
For additional information on how Teamble can help you strengthen your hand in business operations and increase employee engagement levels, check out our Help feature or give Teamble a try for free.