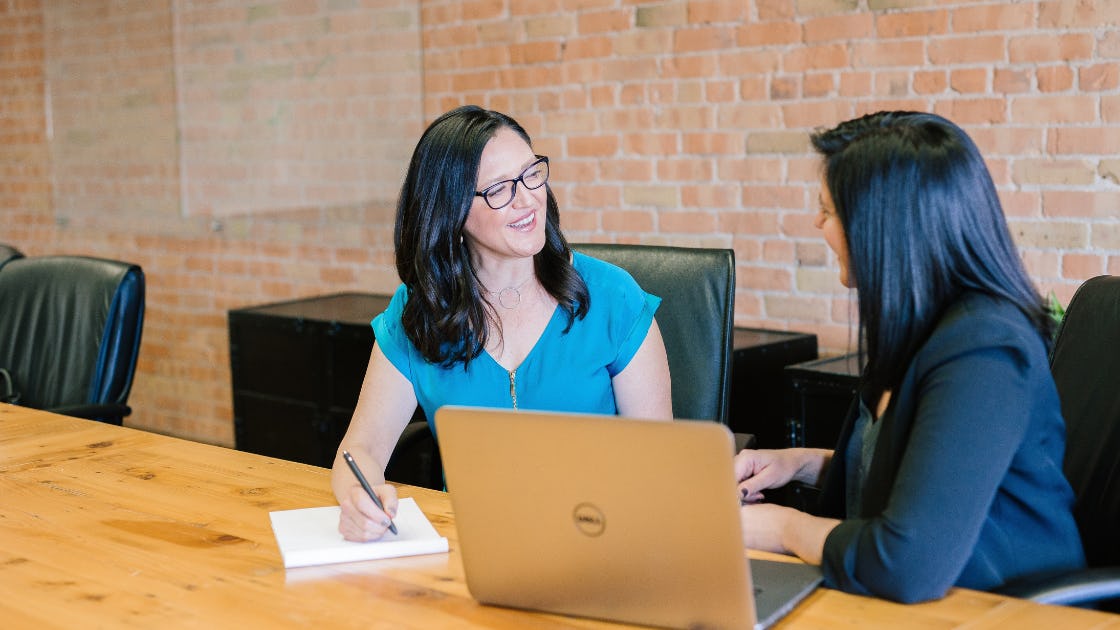 Resources
Ultimate Guide of Performance Management for Team Leaders and Managers
October 19th, 2022
Performance management is a strategic approach to monitoring and managing employee performance. The goal of performance management is to focus on the development of employee skills and increase the effectiveness of their performance. More specifically, performance management is a system that shows tangible evidence of what is and isn't working and which employees rise higher than others.
Performance Management plays a significant role in a booming industry. No matter the organization's size, understanding how well your employees are functioning can help determine where improvements can be made and where they excel. Without the knowledge of WHAT your employees are doing, HOW they are doing it, and WHY they are doing it, resources such as time and money can ultimately be lost.
Understanding the Significance of Performance Management
Performance management provides valuable insights into each employee's strengths and weaknesses. With a manager's performance review, a company can gauge staff's work ethic, skills, and knowledge. Additionally, it can help to provide constructive criticism, develop clear employee roles, boost productivity, highlight inside leadership, and increase interest among staff.
Engaging in continuous reviews of an employee's performance can help ensure that the company's goals and values are effectively displayed. Without proper communication between higher-ups and their staff, valuable information can be easily lost. In order to maintain an organized and efficient team, everyone needs to be on the same page about the company's long-term aspirations and how their roles fit into achieving them.
Lastly, proper performance management can help to weed out underperforming employees and promote the ones that bring value to the company. With updated records of one's successes and downfalls, you can easily determine who is considered an asset to the company and who is considered detrimental.
Importance of Professionality in Performance Reviews
Performance management isn't only about showing which employees are high-quality workers and which ones can use more training and development. It also helps to promote the professionality of leaders during performance reviews. A performance review meeting with a manager can either hurt or benefit the company and the employee simultaneously.
If you cannot effectively display continuous feedback as a manager, an employee can be left astray. In turn, this will ultimately result in an employee not having the knowledge or resources to improve on their shortcomings. Learning the best practices of performance reviews can greatly increase overall efficiency and project accuracy.
Benefits of Regular Feedback Vs. Periodic Feedback
Most companies act on periodic feedback rather than regular feedback. For example, a popular approach is quarterly reviews. However, this limits the potential gain in skill and improvement within a company's team. Putting a strong focus on providing constant performance feedback can incredibly impact your team's success. For example, a few benefits of regular performance review meetings are:
▶︎ Keeping employees and project teams up to date and aligned with the company's current goals
▶︎ Catching poor performing employees early, breaking bad habits, and encouraging growth immediately
▶︎ Reduces the amount of confusion a tram will experience, as regular feedback provides clear and effective communication.
▶︎ Builds a solid rapport with employees and allows management to promote from within more easily
▶︎ Encourages employees to focus on their career growth
Methods of Tracking Performance
Understanding why setting performance objectives and providing proper performance management is just the beginning of setting up a successful and efficient team. It is also essential for you and your company to understand how to track the performance of your employees.
Competency-Based Performance Management
A competency-based performance management approach encourages straightforward communication between employees and managers. This method aims to provide an open space for employees and leaders to discuss shortcomings and performance excellence.
Often, a competency-based approach reduces the amount of frustration between an employee and their job because of the open communication line throughout the performance review process. Additionally, higher rates of alignment between employee results and company goals are reported with the use of this method.
S.M.A.R.T Goals
The SMART method is a popular goal planning technique. It focuses on 5 targets to hit when forming and setting a new goal for yourself and your employees. Using the SMART technique as a guide in tracking your employee's performance has proven highly effective. So, what does S.M.A.R.T stand for?
Specific: Your goal for your employee should clearly state all expectations and responsibilities.
Measurable: You will need to ensure that the goal is something that can be measured. This could be the quality of the work produced or how cost and time effective the goal was once achieved.
Attainable: You want your employees to succeed, so it's highly important to set achievable goals in the given timeframe and with the resources available.
Relevant: Busy work isn't going to display an employee's performance accurately. You must ensure that the goal you are requesting is pertinent to their position and beneficial to the long-term goals of the team and company.
Time-based: Be clear about when the goal is expected to be completed, and request milestone updates as progress are made.
OKRs (Objectives and Key Results)
Objectives and Key Results is a method designed to encourage communication between the WHAT and the HOW when setting and achieving goals. With OKRs as the performance management approach, organizational goals should be created, and the plan to achieve them should be transparent.
Typically, an OKRs plan will consist of 3-5, paired with 3-5 quantifiable action items, commonly known as KPIs. These goals and KPIs allow for company goals to be set very high as employees will document their progress towards successful completion.
Teamble—An Innovative Performance Management Tool
With more remote work than ever, having online resources to track your team's performance is crucial. With an application like Teamble, you can easily plan performance reviews for remote workers. What is Teamble, you ask?
Teamble is a tool designed for Slack and Teams, which allows you to give and receive continuous feedback on your projects, skills, and performance. The applications reduce the risk of miscommunication and ensure that both employees and management have an open line of contact.
Teamble makes it possible for teams and managers to
▶︎ Make use of powerful templates to provide detailed and quality feedback from your phone and computer
▶︎ Review past feedback received and performance details
▶︎ Schedule 1:1 meetings to improve performance, resolve conflicts and enhance communication
▶︎ Build inspiring rituals to keep your team engaged
▶︎ Increase overall performance ratings and push responsive performance management
▶︎ Gather people analytics and goal-setting figures
With the help of Teamble, conducting remote performance reviews, providing continuous feedback, setting and tracking goals, and maintaining a professional attitude is easier than ever!