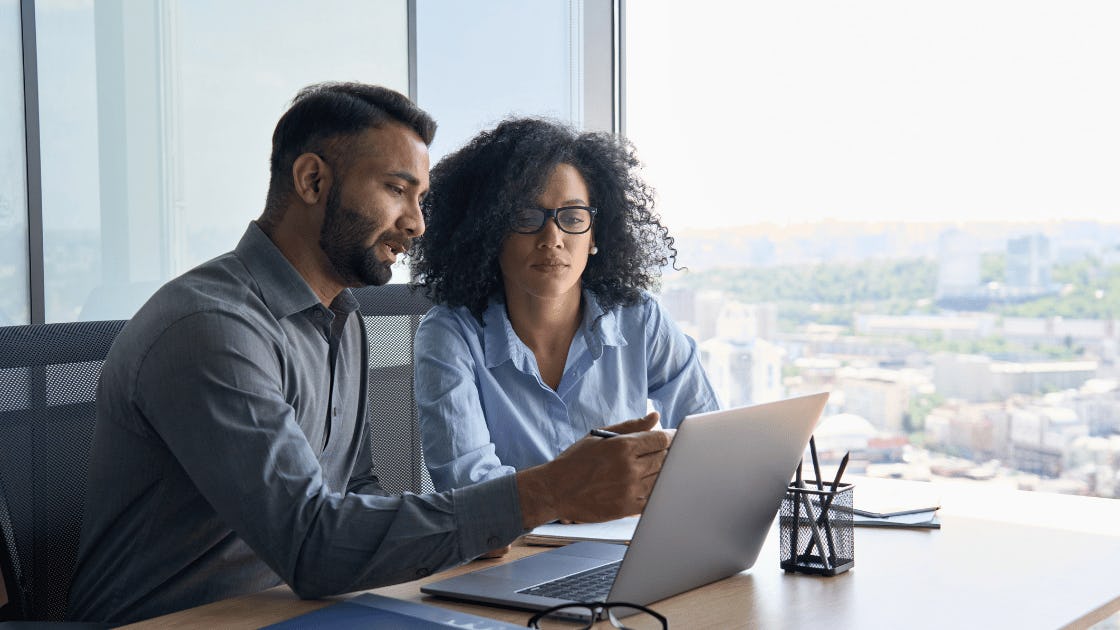 Announcement
What Managers Can Do to Increase Employee Engagement
June 9th, 2023
Employee engagement directly affects business goals in any organization. While engaged workforces can help you hit the jackpot, disengaged employees can bring you down easily. When reaching the benefits of employee engagement, the paramount factor turns out to be the management.
In fact, evidence shows that managers account for at least 70 percent of the variance in employee engagement levels. Numbers don't lie! A manager's role in employee engagement is crucial in improving employee engagement scores in an organization.
With growing evidence pointing to a strong correlation between engagement and key metrics like performance, productivity, and profitability, making employee engagement a central aspect of your leadership philosophy is also a smart business practice.
Understand the manager's role in employee engagement.
Managers are the link point between an employee and the company. An employee's experience with their company is based on their daily working environment and relationships. Managers–who have an enormous influence on day-to-day interactions, processes, and operations–act as the gatekeepers of employee engagement. Here's an elaboration on a manager's role in employee engagement:
Regulating the daily working environment,
Building associations,
Providing support and growth,
Running performance management,
Encouraging communication,
Addressing disagreements.
Fulfilling these responsibilities effectively, managers are a company's greatest asset in enhancing engagement and ultimately bringing better business outcomes to the company.
Understand the importance of engagement.
Employee engagement managers are responsible for creating strategies that aim to develop a positive workplace experience. But before implementing strategies to improve engagement on your team, you should understand why having highly engaged employees is essential for long-term business success and how ensuring workplace engagement can contribute to business units in your company.
Employee engagement is typically recognized as a measure of how involved and enthusiastic employees are at work. Highly engaged employees feel connected to and valued by their company, and take pride in their work. Engaging employees, therefore, plays a significant role in reaching objectives. Not only are engaged employees healthier and happier, but they are also:
Less likely to leave the organization, resulting in reduced turnover.
Less likely to miss or skip work due to job-related stress and burnout.
More productive.
Higher performers and less likely to make mistakes.
More creative and innovative.
With a well-designed employee recognition strategy, managers can help employees build authentic connections with organizations. If you want to see these outcomes on your own team, take a look at our top 7 suggestions for managers hoping to boost employee engagement.
Communicate often.
As a manager, one of the most effective tools you can use to boost engagement levels on your team is continuous feedback. This could look like a range of strategies–from regularly scheduled check-ins to using messaging platforms for a quick chat.
However you choose to connect with your employees, not only does frequent feedback show that you are invested in their performance, but it also provides you with the time and space to build relationships with each member of your team. Especially with the rise of remote work, regular one-on-ones give your employees a chance to connect, ask questions, and feel more involved.
Aside from providing individual attention, you should also try to regularly communicate company news, team goals and priorities, and any other important knowledge that could impact your team. It can be difficult for employees to feel invested in an organization when they never heard from leadership or know where the company is going next. Instead, try to establish trust and transparency by being as open and honest as possible.
Be a good listener.
Employees feel valued when their managers actively listen. Remember that effective communication is a two-way street. This means that you should provide safe avenues for your team members to provide their own thoughts and deliver feedback.
To feel engaged, most employees must also feel valued and psychologically safe at work. As an effective manager, you can have a huge impact on this by allowing and empowering your employees to speak up with confidence. Encourage team members to voice questions and concerns. Listen when an employee tells you that they are overwhelmed. And don't forget to act on valuable suggestions and employee feedback.
Showing your employees that you care about and support them can go a long way toward improving the performance of your team.
Cultivate the community to increase employee engagement scores.
Employees perform better when they have a sense of belonging in the workplace. Creating an environment that encourages involvement is rooted in social connections. As a manager who targets higher engagement levels, don't be afraid to get social. Because one important aspect of employee engagement is an overall sense of belonging, it is important to make your team feel like a community–not just a place to get a paycheck.
Luckily, fostering a sense of community can be a lot of fun! Outside of good, consistent communication, think about events and activities you can use to bring your team a little closer together. This could include happy hours, trivia nights, and holiday celebrations. For remote teams, all of these options can be made virtual. You might also want to celebrate work-related accomplishments like the completion of a big project or winning a new client.
Whatever you decide, bringing your team together in a fun way outside of the typical work environment provides an opportunity to build strong relationships and a sense of belonging that will improve employee engagement.
Recognize and reward.
Recognizing performance is one of the key ways for great managers to keep their employees motivated and excited about work. So when one of your employees demonstrates excellence, don't hesitate to acknowledge and reward their performance. This could be as simple as writing an email or making a phone call to thank your employee and let them know that they are doing a good job.
Providing monetary awards like bonuses, extra paid time off, and gift cards can also show your employees that you are genuinely interested in their work. Depending on your human resources department policies, you might also be able to nominate team members for company-wide awards or give them a shout-out on social media.
Encourage autonomy and growth.
Providing your team with structure and clarity is important, but make sure to avoid micromanaging. Instead, empower your employees to work independently and solve problems on their own. Let them know that they can come to you with questions and concerns, but encourage them to take ownership of their work. When you prioritize autonomy, your employees will feel more invested in their own performance.
As a manager, you should also take an interest in your team's professional development. Although you might not be responsible for company-wide policies like tuition reimbursement and professional development courses, you can help your employees navigate these opportunities and serve as an essential partner in career planning.
For example, you might be able to create opportunities for your employees to grow and thrive within your team by assigning new or different tasks and increasing responsibility. You can also help your employees by working with them to set ambitious, but achievable goals for the year. 
Embody company culture and values.
Company culture and values are central to successful employee engagement efforts. However, the way most employees experience their company's values is through their manager. This means no matter how strong your organization's values are, if your managers don't strive to uphold these values, they don't mean a whole lot.
For example, if your company prides itself on work-life balance, managers should embody this by leaving the office at a decent time every day and refusing to answer emails when they are on vacation or after working hours.
Use technology to connect with your team and ask questions.
When in doubt, ask your team questions to figure out how to boost engagement. You can determine engagement levels and come up with solutions to solve some of your toughest engagement-related problems by using employee engagement software like Teamble to connect with your employees.
Teamble integrates seamlessly with Slack and Microsoft Teams and makes it easy to:
Provide continuous feedback and recognition in real-time;
Receive feedback from employees;
Hold one-on-ones with your employees;
Develop and distribute surveys;
Document interactions with your team;
Document engagement-related metrics;
Set and view goals; and
Establish team rituals.
For additional information on how Teamble can help you increase employee engagement and strengthen performance on your team, check out our Help feature or give Teamble a try for free.