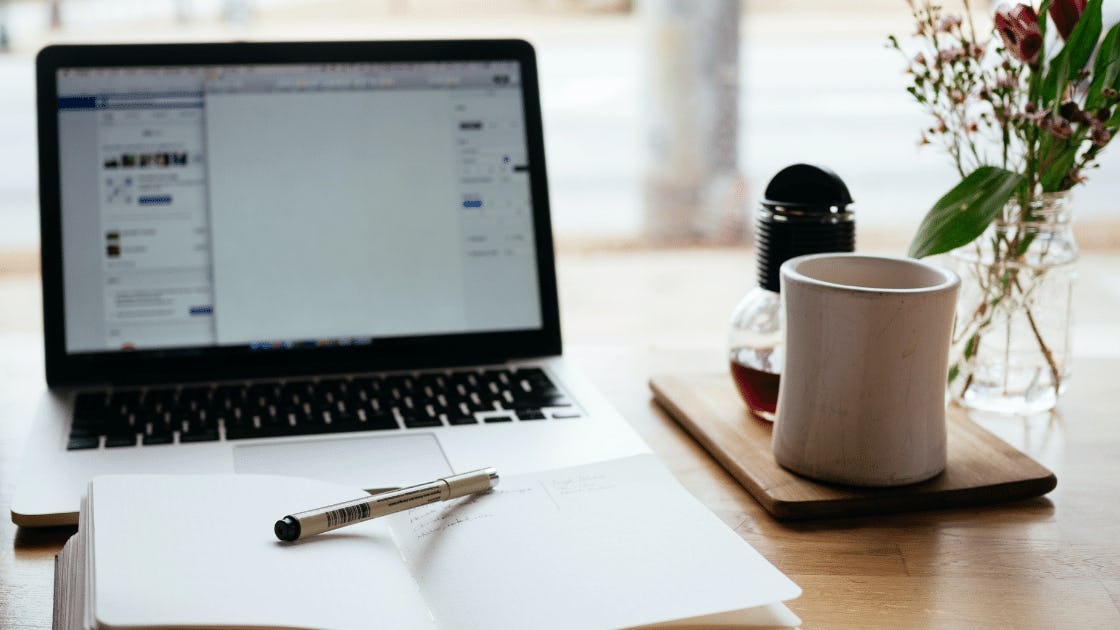 Resources
What to Avoid While Conducting a Performance Review
October 29th, 2022
When conducted properly, performance reviews can help foster employee engagement and wellbeing, as well as improve quality of work. Bad performance reviews, on the other hand, can be detrimental to an organization's culture and leave your employees feeling like it's time to start looking for another position. Unfortunately, many companies still rely on outdated performance review systems and practices that do more harm than good. 
One of the biggest mistakes a person or an organization can make when it comes to performance management is providing performance feedback too infrequently. Despite the fact that continuous feedback has been shown to be far more effective than periodic performance evaluations, over 60 percent of managers still only provide performance feedback once per quarter or less.
It is important to not only hold performance conversations more frequently, but also correctly. To help you ensure performance reviews are a positive and constructive experience for both you and your employees, we've compiled the following list of tips on some of the top mistakes managers should avoid while conducting a performance review.
Common Mistakes to Avoid in a Performance Review
As we all know by now, and also repeated multiple times, one of the most critical aspects of managing employees is conducting a performance review process. For the managers, it is essential to ensure that your employees are meeting expectations and delivering the results that the company needs. We all know that a good performance management on the workplace can help both the managers and the employees for their future careers as well. However, conducting a performance evaluation can be a daunting task, especially when dealing with an underperforming employee.
Even the most experienced managers can make mistakes on identifying the bottlenecks of the tasks, the required training plans or communication problems during the performance review process. And these mistakes can have significant consequences for both the employee and the organization, such as the decrease on work performance and hurt feelings of an employee, and being unable to reach the professional goals of an organization. Let's take a look at the common mistakes to avoid while conducting a performance review and the possible outputs of these mistakes.
Lack of preparation to the one on one meeting
We all know the moment when when we delay an essential task until the eleventh hour and then try to complete it quickly. The same can happen when it comes to planning and managing a performance review meeting. But just take a moment to think about how performance review meetings are actually one of the most important tasks for the managers who wants to create a safer environment for their team members and also help them reaching their professional goals.
To avoid the pitfall of lack of preparation, managers should start by creating an outline for the upcoming meeting that includes the overall happiness of the employee, the KPIs they are responsible of, and the other important stuff about the business. Talking about the general employee performance is not enough; as performance review meetings are a part of micromanagement strategy of the organization. Make sure you also talk about the details such as communication, learning experience, development areas as well. If an employee is underperforming, managers may need to create a performance improvement plan to help them get back on track. If you want to read more about how to handle a negative performance review, make sure you check our How to Conduct and Write a Negative Performance Review article. Remember, preparation is key to conducting a successful performance review!
Providing feedback periodically rather than continuously
If held on a more regular basis, performance conversations can be part of a successful strategy to increase employee engagement and improve quality of work. However, many managers still fail to provide continuous feedback to their employees. By relying on periodic performance reviews rather than incorporating regular check-ins or one-on-ones, these managers are missing out on key opportunities to:
Establish a culture of trust and transparency with their team;
Minimize staff turnover and promote career growth among employees;
Identify areas of improvement before they affect the company or become irreversible;
Reduce pressure or emphasis associated with formal performance reviews;
Document conversations that can inform and strengthen formal performance reviews; and
Improve their own management skills.
Providing only negative feedback or avoiding critical feedback
When conducting a performance review, two things you should avoid are providing only negative feedback and, conversely, shying away from providing necessary critical feedback. Instead, try to keep performance conversations balanced. Make sure to recognize achievements and acknowledge strengths when possible, for example, but don't be afraid to directly address areas of improvement. Being honest and fair can go a long way toward bolstering employee motivation and performance.
Making the conversation one-sided
As a manager, one of the most important functions of your job is to listen to your employees. If you don't allow your team to ask questions and provide their own feedback, they will feel as if they don't have a voice. Over the long-term, this can negatively impact employee motivation and satisfaction. With this in mind, make sure to allow your employees time to express concerns or ask questions during a performance review. Even if you feel that your evaluations are fair and correct, you should still empower your employees to respond to any feedback that you might provide.
Being disorganized or vague on the performance review process
Another mistake that managers should avoid is failing to prepare for performance reviews. Without clear objectives, a performance conversation can end up being a huge waste of time. Instead, to make sure you get the most out of a performance review meeting, plan ahead and know exactly what you want to talk about. Make sure that you are also able to provide specific examples to back up your claims, as vague or generic criticism will not provide your employees with a clear idea of how they can improve their work.
Failing to address biases on performance reviews
It can be easy to let our biases influence our opinions of other tasks and people. However, as a manager, it is essential to recognize your biases and prevent them from impacting your employees. In order to provide the most fair and objective review possible, think about incorporating the following practices into your performance review process:
Obtain feedback from other employees and ask the employee in question to fill out a self-evaluation (this is also known as a 360 review);
Avoid "recency bias" and don't give certain performance metrics more weight simply because they occurred more recently;
Set clear, measurable performance standards that apply across your organization; and
Allow evidence and data to inform your assessment of an employee rather than drawing a conclusion and then looking for evidence to back it up.
Forgetting to follow up performance expectations
If you don't develop an action plan or provide clear next steps to your employees following a performance review, they can end up right back where they started. Show your employees that you are invested in their growth and performance by following up regularly on their progress toward any goals or objectives you discussed. Doing so will help them become more confident and improve the quality of their work.
Possible Effects of Avoidable Performance Review Mistakes
So far, we talked about the points to avoid during a performance review meeting and how those problems can cause different problems for your team and organization. But when managers fail in at least one of these, surely there will be consequences, such as demotivated and disengaged employees that question their ability to meet performance expectations, ended up in decreased effort level. Another example is the employees may feel frustrated and hurt communication as a result of unclear feedback of the managers. As a result, they may become less willing to communicate their performance issues with their managers, which can lead to limited employee growth and development. Let's take a look at the possible outcomes of a wrongly conducted performance feedback.
Decreased employee morale and engagement
Employee morale and engagement can take a hit when managers fail to conduct an effective performance review, doesn't matter whether it's a positive one or a negative one. When employees feel like they are not reviewed fairly, it wouldn't be a realistic to expect their performance issues to be solved. Even after a positive performance review, you can end up with a weaker engagement on the employee's side if you follow the wrong pattern. This is why it's crucial for managers to take performance reviews seriously and give them the attention they require.
To prevent decreased employee morale and engagement, managers need to be proactive in setting clear expectations and goals for their team members. This means actively providing specific feedback on where the employee can improve and offering a solution to help them meet their performance goals. Also, managers shouldn't oversee to appreciate the positive sides of an employee's key metrics. By regularly reviewing employee performance against these goals, managers can provide support and guidance where needed, which will help employee's progress as well as the professional goal of the organization. Additionally, managers should encourage open communication by asking for employee feedback and suggestions for improvement. Building a double sided feedback culture will help build trust and create a more positive and productive work environment.
Disconnected communication between the managers and the team members
Another possible outcome of a wrongly conducted review meeting is disconnected communication between the managers and the team members. Disconnected communication between these two elements of an organization can have detrimental effects on the overall performance of the team. When team members do not have a clear understanding and appreciation of their own performance, it becomes difficult for them to meet expectations set by the management. And this can end up with the employees who hesitate to bring up with their valuable ideas. Another harmful outcome of disconnected communication is that employees feeling not brave enough from sharing feedback and concerns with their managers, leading to unresolved issues and further damage to the team's performance.
To prevent this negative result, managers should provide a safe space for their team members to talk about their concerns about their duties and general feelings. While providing clear expectations, performance goals, and feedback to their team members, they should also listen to them and encourage them to talk about their ideas and critics overall. When the employee understands that they are listened, they will be more open to the possible critics about their performance concerns as well. By fostering an environment of transparency and trust, managers can prevent the negative effects of disconnected communication and help their team members achieve their full potential.
Use performance management technology to improve your performance conversations
We tried to explain what to avoid in a performance review. And here is a great tip for your organization: The best way to implement a system of continuous feedback and modernize your performance review process is to utilize performance management tools like Teamble. Teamble can help you avoid common performance review mistakes by making these meetings simple and more effective. Most employees love receiving this type of progressive feedbacks from their managers. Our platform allows you to easily set and view goals, track them, provide continuous feedback in real-time, and document interactions with your team using applications you are already familiar with: Slack and Microsoft Teams.
Have more performance review-related questions? Want to learn more about how Teamble can help you transform your performance management system? Connect with us using our Help feature or give us a free try starting today.